Hello everybody, I am coming again, and today I will share something new sweet dresses with you. The weather is becoming hotter and hotter, and the dresses may help you feel cool and better, and it can make you look very beautiful at the same time. So next I will share three dresses with you, and hope you will like it.
The first one is Princess Sweet Rainbow Seven Colors Multilayer Lolita Dress. This one is very colorful, andthe ruffle decoration make it very sweet, besides, it has four colors, which makes it so special.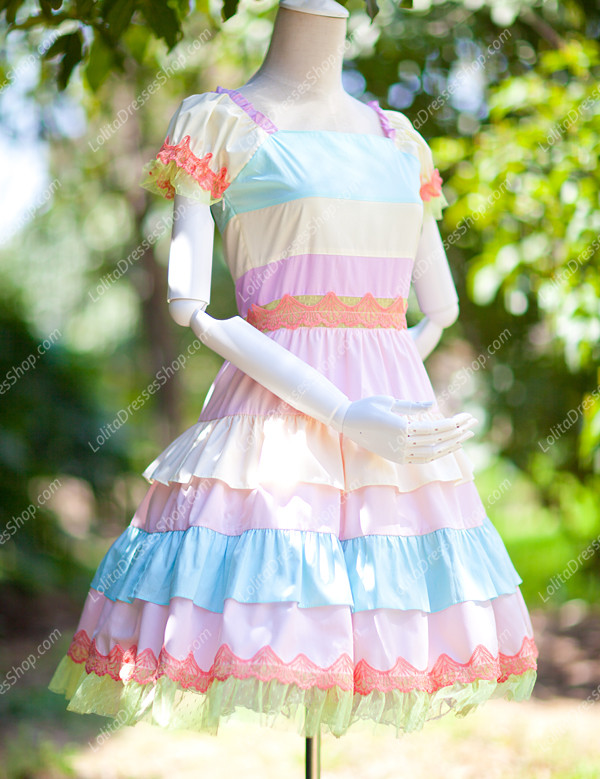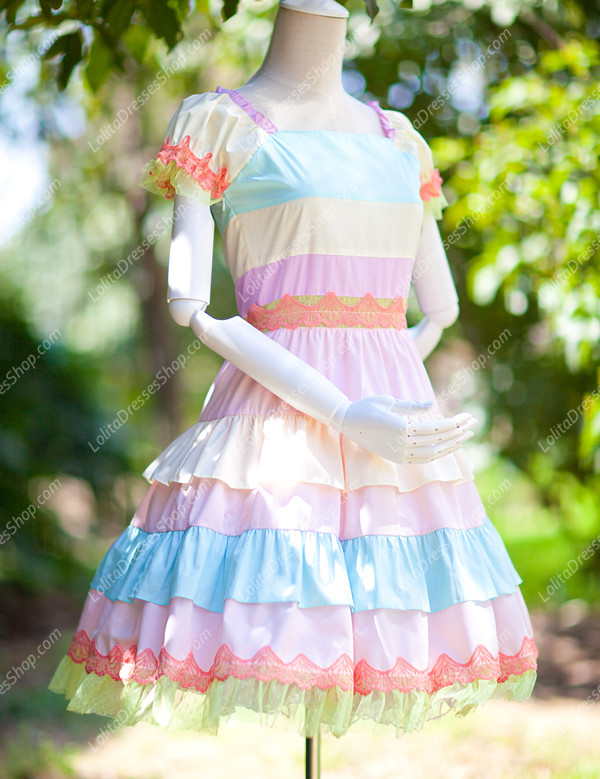 The second one is Summer Cool Sky Blue and Pink Chiffon and Cotton Square Neck Long Sleeves Swe…, this one is a little like our gothic style dress of the plain black one, but it is blue and pink, which makes it so vigorous and fresh, and it is so cute at the same time.